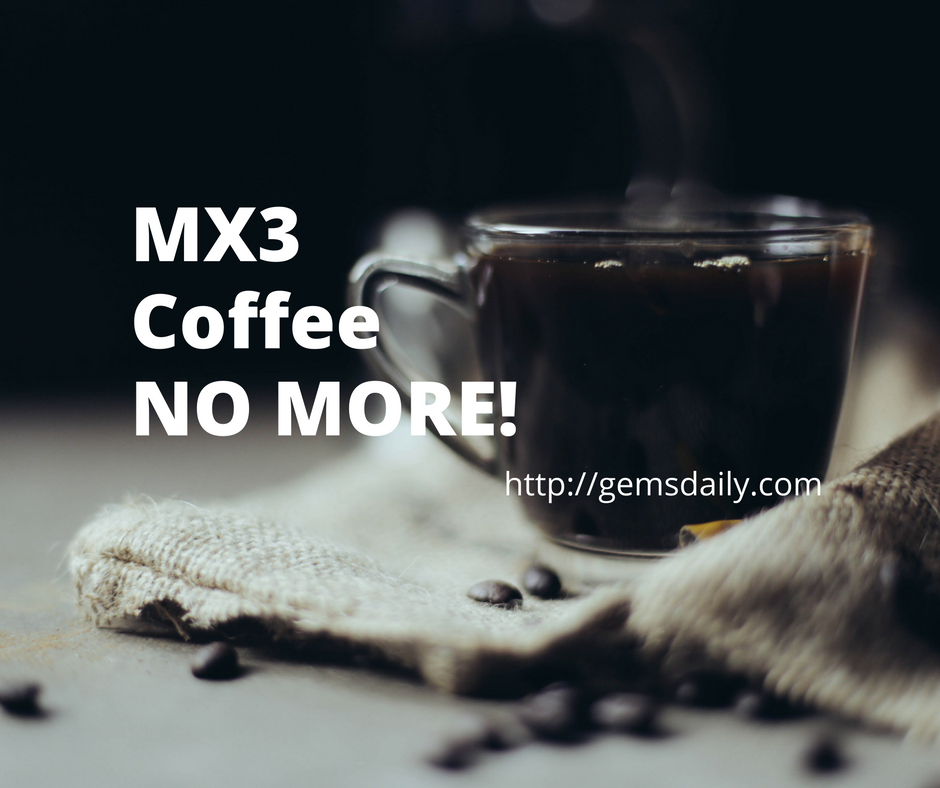 MX3 coffee??? I know nothing about this.
I was also unaware that my mother, Grace, 73 years old, drank MX3 coffee for three months!
All I know was Mommy asked my father to bring her to the hospital on October 31st because she complained of dizziness.
After that, her life and ours have been a roller coaster of perplexed emotions – from panic, stress, desperation, confusion and distraught to storming heavens with heavy prayers and seeking for miracles!
My Mommy was in the state of delirium and confusion. She talked incessantly for days and days and didn't sleep. You may read her story here.
When she was conscious and aware of her surroundings, she said she doesn't remember anything.
Unknowingly, she has full of dramatic to comedic stories from day one!
From "I am dying" to narrating all the details of her burial to happily giving us Lotto numbers when we asked for it! (Yes, even when she was in and out of consciousness).
On one of the "delirious" days, she was telling stories of her three husbands (I think it should be three kids). She laughingly boasted my son, Mimoi, will become a priest. Oh, not just a priest, but Pope, someday! (I'd love for this to happen!)
And for a thousandth time she told everybody she was ready to go home. At first, I thought, well she's back! Nothing's wrong with her!  After a few more minutes, she was telling the same message over and over and over.
On the 10th day of all these craziness, Mommy's doctor informed my sister-in-law that the MX3 coffee, the coffee with the supposed-to-be healing powers of Garcinia Mangostana, was actually the reason why Mommy had profound (abnormally low) sodium level in her blood!
With all the hype and craze about this MX3 coffee, plus the eagerness to join the bandwagon of wellness, healthy lifestyles and having life everlasting, I couldn't blame Mommy for moving towards the same direction.
At desperate measures, we do tend to hold on to gifts, to voices of experiences, to stories of healing and success, and embrace those as miracles of God.
When the doctors told my brothers and sisters-in-law that no antibiotics could cure Mommy anymore, I held on to prayer and love of family, relatives, and friends. There was no one else to turn to!
But God has a purpose.
By the grace of God, He sent us Dr. Diona Jacoba-Mabus. She introduced Guasha Meridian Therapy with the use of traditional Chinese oils.
I am happy to say that reflexology, self-healing techniques, and massage worked together with the Western medical practices in healing Mommy.
Praise God! After what felt like the longest 15 days of our lives,  Mommy's out of danger, out of the hospital and home now.
I would like to take this time to thank you all for praying with us. We are grateful for all the well wishes, good thoughts, and prayer intentions.
As for MX3 coffee, if it is helping you, then I am happy for you.
You see with horror stories, come more stories to fear. Sure enough, when I told my friend about it, he said his Dad's diabetes got worse because of MX3 coffee! He said he stopped drinking it too!
As for Mommy and my family, no one will drink MX3 coffee ever again.
Let us all, with God's goodness, stay healthy and well.
Comments
comments