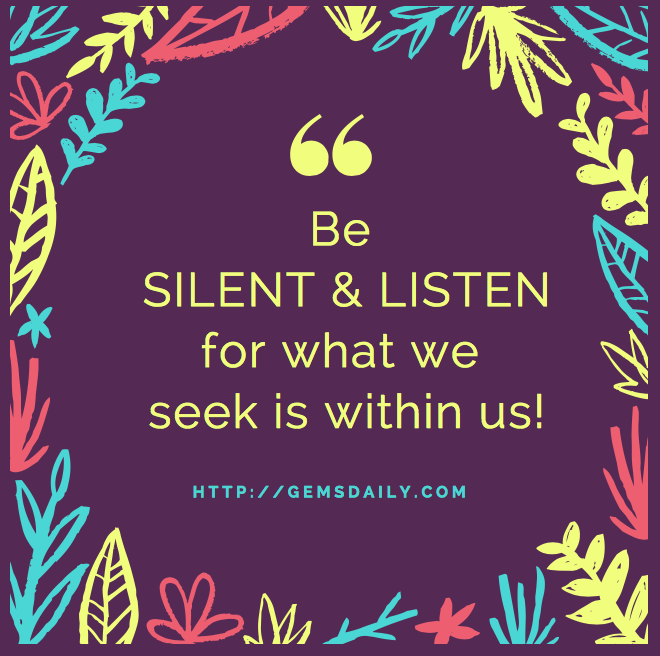 Every week we had to write our journal in our Christian Living class in high school about our thoughts on the Sunday's gospel.
I attended Catholic School in elementary through college. Anyway, I had to make sure I listened to the sermon of the priest otherwise I won't know what to write.
But then sometimes, I  would just read the gospel and create my own message out of it. Sometimes, I also fake it, until I make it!
Fast forward to this day. Daily Reflections – that's what I challenged myself into. Soul-Searching for 365 Days #2017.
Do you know what it means?
It means I will have to write my take on God's gift of today, every day!
I will have to make sure I get my dose of inspirations, messages, insights and lessons from the events of my life. Just like the weekly Sunday gospels in high school, I have to listen.
LISTEN
Are you aware that listen has the same letters as the word SILENT?
In my other blog, Pinoy Teacher's Stories, I also started #Weeklies.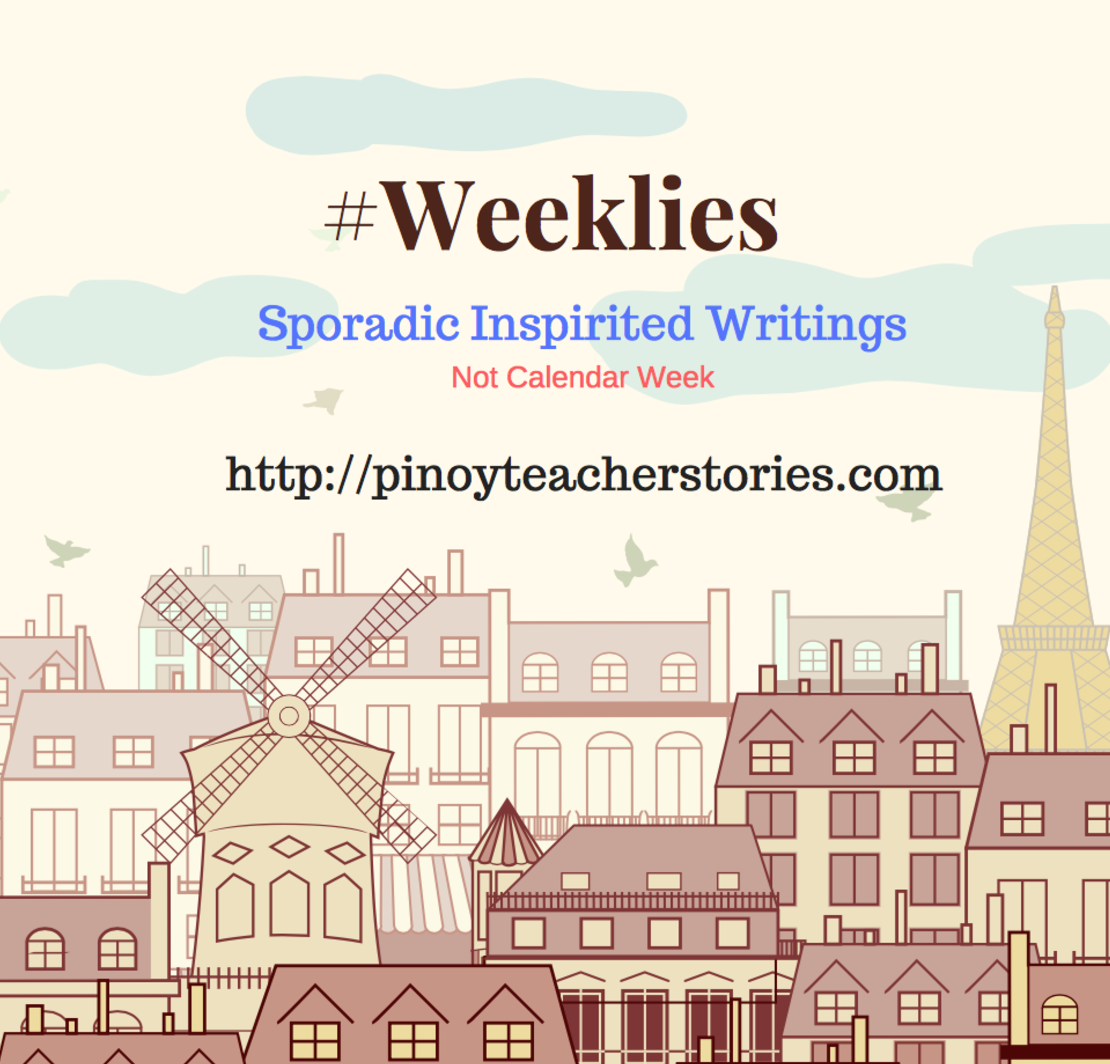 I tried writing every week and found out after some weeks of not delivering that I couldn't. Thus, the tagline Sporadic Inspirited Writing. Not calendar week.
Needless to say, I started my first #Weeklies on September 7, 2015, and last December 30, 2016, I was at Week 31/52. Hurray!
Unless I try to be more intentional with listening, it will take time for me to get inspirations, just like with #Weeklies. Time, is something I sometimes think I have a lot of, well, maybe most of us think that way, right?
The truth is my time is limited. Our time is limited. We will never know what is in store for us tonight as we sleep or if we will ever see tomorrow.
SILENT
It takes silence to listen. I need to be silent in order for me to listen, and only then do I get the insight. I guess it's the same for the rest of us. We can't talk and allow the voices in our heads to overpower us and tell ourselves we listened 100%.
It just can't be done.
REFLECTIONS
I am still taking on the challenge of daily reflections for three reasons:
One, as I write, I am honoring God. I feel happy doing what I do. This is my way of giving back.
Two, as I write, I am allowing my higher self to take precedence over the noises of my ego.
Three, as I write, I am listening in silence.
I pray that whoever God sends to read this message be blessed more. I pray that God leads us to what will enrich our soul.
In today's chaos, confusion and noise, I pray we will all yearn to be silent and teach ourselves to listen 100% so we will not miss out on God's messages to us daily. Because what we seek is already within us.
Comments
comments