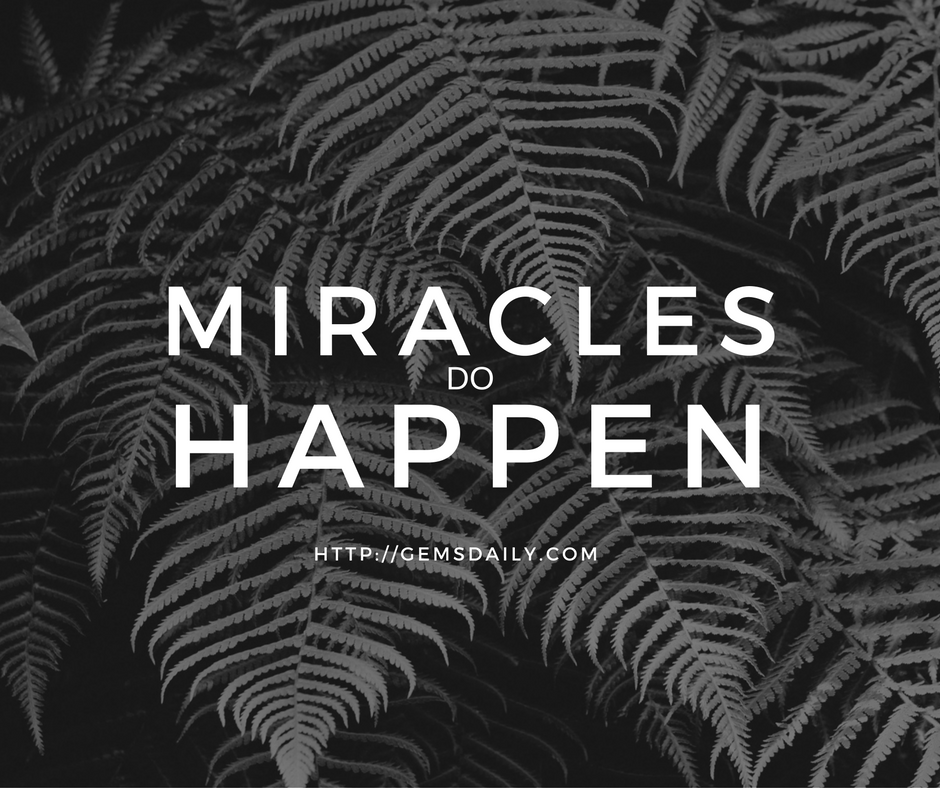 "Mom?" I asked.
"Gi, I am dying." Grace, my mother said on the other line.
"Huh? No!" I retorted.
"Gi, I am dying!" She shouted. Again, I said, "No! Remember, Mommy, I will still go home? We will still see each other. I will just apply for our green card and then as soon as we have it we will see each other again, OK?"
"Gi, we will see each other at the cathedral. As soon as they buried me, you will go back to the USA." she insisted.
I was confused about what she was saying so I repeated what I just said. I also told her, "Mommy, remember we will still visit the Holy Land, we will go to Boracay…" then she interrupted me, "No! We will eat at Palaisdaan (a restaurant in our province in the Philippines) and then the leftovers will be fed to… (she mentioned all our names who will share the food). She repeated our names over and over…
ALL WAS WELL
It was just two days ago when everything seemed fine.
On Monday, my father said he brought Mommy to the hospital in the middle of the night because she complained of a headache and dizziness. I was still able to talk to her normally. She said she doesn't like the hospital food and would like to eat hot soup.
On Tuesday when I followed up, my father said she slept well that Monday night but at around 3 am she vomited. He said she was so weak she couldn't go to the bathroom on her own and he needed to carry her in and out of the bathroom to her bed.
When I called them again that night, it wasn't Daddy who answered the phone but one of my cousins. I could hear tension, stress and panic from her voice but she wouldn't tell me anything other than my Mommy panicked and they were outside and that the nurses and Daddy were helping her inside.
I thanked them for being there but I was still clueless of what Mommy's real case was.
After a few minutes, I called them again, another cousin answered the phone but she immediately gave it to my aunt, who was crying vehemently. She said Mommy wrote all their names and asked for all of them (sisters and brother). She also asked for me and my brothers and it seemed like she was saying goodbye.
I was shocked but chose not to cry with her. Instead,  I asked for Daddy.
When I was finally able to talk to my father, he said that morning she wouldn't eat and since she has a factory of phlegm in her lungs, she was having a hard time coughing it out and she has gotten weaker. He said she was already given antibiotics for her lung infection. A nebulizer was also provided and it seemed to help after a while.
Also, he said, they will put Nasogastric Feeding Tube (NGT) since Mommy refuses to eat at all.
Finally, he told me to call again since they were putting diapers on her.
ALONE IN A HOTEL
I was scheduled to visit two elementary schools in Raton, New Mexico on Wednesday and Thursday.
That Tuesday night, I couldn't bring myself to tears.
I couldn't envision what was happening!
First, I was all alone in a hotel some 4 hours away from home!
Second, I have work to do the next day! There are two more contractors whom we've contracted to help us with school site visits and I will be leading the team!
Third, Mommy can't do this to me because she knows my timeline and she knows our current visa won't allow us to go home and return to the USA!
My mind went blank. I just prayed and slept.
POWER IN LOVE AND OUR FATHER
The next day, Mommy was in the state of delirium. She was talking incessantly and didn't sleep. Her voice was clear but she didn't seem to be communicating at all. She was like a child learning her words from memory.
I told her "Mommy, say, there is power in love". She repeated after me.
She would also say words like "I will return to Saudi Arabia", "No", "Yes", "Church", "in Japan", "Squash", "Lucena", "Quezon Province", "America", "Ng, ng, ng", "Kay, Kay, Kay".
Some words make sense like when she said "I will return to Saudi Arabia" maybe she remembered Daddy saying those words to her. Daddy was an overseas contract worker for most of his life and so maybe that memory was triggered. "Lucena, Quezon" is where we are from. I am in "America". "Squash", I think she hates that vegetable. "Church" she is a church lover. "in Japan" maybe she remembered her youngest sister who lived in Japan before.
I wanted to feed her mind with good thoughts and asked her, whenever I get a chance to interrupt her line of thought, to repeat after me "There is power in the name of Jesus!" She followed. Then,  I asked her to pray, "Our Father".  Her thoughts would shift and she'd prayed with me.
"As we forgive those. who trespass against us. and lead us not into temptation but deliver us from evil…" and then she finished off the sentence with "Lucena".
Something is wrong. Definitely.
IT WASN'T  JUST HYPONATREMIA…
My sister-in-law texted me and told me Mommy's delirium were the effect of her abnormally low sodium level in her blood. Mommy's level was profound!
I googled electrolyte imbalance and found out scary symptoms – seizures, coma, death.
The doctor, I was told, has already given antibiotics to treat it.
Four doctors were checking on Mommy, a specialist on infectious diseases, pulmonary, heart and then the lead pulmonary doctor.
The antibiotics treating Mommy's lung infection were affecting her creatinine level. Domino effect! As a result, it was affecting the liver and in turn, affecting the sodium level in her blood bad! So due to all that, her white blood cells at the same time wasn't helping. It was getting abnormal too!
FRIDAY
I woke up early intending to go to work. When I turned on my cell phone, my inbox was full of "Call ASAP". I don't like messages like these. But I called and my other sister-in-law answered the phone. She seemed to be on the verge of crying while intending to say something very important. I listened.
The infectious diseases specialist told them Mommy's body wasn't responding to the antibiotics anymore. He said if he was to decide he wouldn't want Mommy to be getting any more antibiotics. Although, one last resort was to give her the most expensive antibiotic there is. He hopes in 24 hours it will work.
"I don't get it. What do you mean? Is science giving up on her? Then what?" I asked. My sister-in-law said she doesn't know either.
I decided to take a leave. I drove Mymy, my daughter to school, parked the car in the school's parking lot, and broke down- hard.
My mother and I attended one of my grandmother's burial when I was in college. I didn't cry. I told Mommy, "Why cry? It's her time so we just have to accept it". She said, "One day you will cry too".
That day I cried until there were almost no more tears.
I prayed to God to please completely heal Mommy if He was to heal her at all or just take her…
HEAVEN SENT
I opted to privately send messages to ask for prayers in Facebook than post it publicly. I asked for prayers over and over. We need God's miracle ASAP.  Mommy hasn't been sleeping for days now, she was just rambling on and on and on.
While sending messages, an old friend from college started asking questions. I opened up to her because I know she's a doctor. She asked for updates. I told her Mommy is at the last 24-hour monitoring with the most expensive antibiotic there is. Please help us pray for God's miracle!
After a while,  she replied: "Guasha Meridian Therapy (Traditional Chinese Medicine) can still help your mom. Watch this video. Guasha has miraculously helped a patient in the ICU given 2 hours to live!"
My heart started pounding hard!
I texted Mom's condition again: low sodium level, high white blood cells, high creatinine, highly infected lungs, no recognition and awareness and has not been sleeping for days now.
I asked excitedly, "Is it possible?"
She said, "Ms. Foo's condition was worst than your mom. She had Sepsis. All her major organs failed due to overwhelming infection on her entire body."
My heart was smiling.
There was hope!!!
GUASHA AND MERIDIAN ESSENTIAL OILS
My youngest brother got the package the next day.
All photos, links, and instructions about meridian therapy, the amount of oil and acupuncture point to press was forwarded.
Next, I reminded them to make sure the room stays quiet and to put on some music so Mommy can relax and sleep. She needs it bad!
As they apply the oils and the massages, tapping, acupressure and meridian therapy,  I also requested for them to pray for healing and ask for God's miracles!
MIRACLES BEFORE OUR EYES!
There were a lot of text messages when I woke up the next day.
Daddy was excited! At first application of the oils, Mommy's eyes opened!
On Tuesday, my sister-in-law asked Mommy why her eyes were always closed, she said, I don't want to see you cry. But with the application of the oil, she opened her eyes!
My brother was there to witness it and he greeted Mommy, "Mommy, I'm Don-Don". My mom nodded and followed Don-Don as he walked to the other side.
Brace yourself to more miracles!!!
Miracle #2 – Mommy slept like a baby that night!!!
Miracle #3 – When she woke up the next morning she knew everybody! She's got the nicest smile for everyone! She could communicate and answer questions as if nothing happened! She was back!!!
I talked to her on the phone and asked "Can you hear me?", she said "Yes". I asked her if she knows my name, she nodded and mentioned my name (my sister-in-law videotaped this conversation).
I rambled about what happened while she listened. She said she doesn't remember any of it.
Then, out of nowhere, she reprimanded me "Gigi, don't go home! I have healed already! Don't go home!"
I was laughing, everybody in the room as laughing.
My mom is healed!!!
Miracle #4 – All her vitals were normal! Her Glasgow Coma Scale (GCS) is 15. It means she is awake and conscious like us normal people. It is the highest score!!! Her white blood cells went back to normal and her sodium level went up!
God has answered our prayers!!! God allowed us to be witnesses of His healing powers!!!
He is simply amazing!!!! Super!!!
She is back to life!!!
BUT…
ANTIBIOTIC IS ANTI-LIFE
The lead doctor told Daddy, "We are happy with the results! We were concerned at first because she was not responding to antibiotics! Originally we were hoping it would kick in after 24 hours, it was just a little late."
Oh, really??????!!!!!!
We know it wasn't the antibiotic that made Mommy sleep like a baby and definitely not the antibiotic that brought her back, it was the oils and the healing touches of my family. And of course, all the prayers that were sent to heavens for her!
I consulted with my doctor friend again. She said she combines both Eastern and Western Medicine in her practice. It is best to have the antibiotics continued.  Although, she hopes Mommy's doctors will decrease her antibiotic dosage and shift to oral one as soon as possible. She also suggested probiotics on her NGT.
In the end, we agreed to the doctor's order… more antibiotics on Mommy's body.
THE NEXT DAY
The next day, Mommy said, "I want to go home. I want to eat." Good signs, right? Not quite yet…
Daddy replied, "Ok, but where is home?"
Mom answered, "Cavite."
Oh no! Wrong answer!
He asked again, "Do you remember me?" She answered, "No."
My dad asked one more after some time… "Grace, what are you thinking?"
Mommy slowly replied, "Cavite and Saudi Arabia…".
Mmmmm…. antibiotics $!@#!@$!%@!$!!!!
My brothers and sisters-in-law looked up the antibiotics being given to her… and OMG! The side effects were 3 page full!!!
ASKING FOR CONTINUOUS PRAYERS PLEASE
If you get this far, may I ask a favor, please?
Will you include Mommy Grace in your prayers, please? Please help us storm heavens with your prayers for Mommy's complete recovery.
I pray God will touch the doctors to make the right decisions for her.
I pray our instincts are correct that it is about time we stop all these antibiotics and have mommy heal naturally through oils and traditional means.
I pray God will completely heal her to continue to use Mommy for His glory.
May His will be done.
Update: After 15 days, Mommy was released from the hospital. She continues to receive guasha therapy, probiotics, and other doctor's prescribed medicines until now. I am happy to say she is getting better and better every day!!!!
God has answered our prayers and He has allowed us to witness His miracles on Mommy! Thank you, everyone, for helping us pray! God bless you all!
THE AWESOME OILS
The meridian herbal oils are curative and preventive. Many patients with serious or less serious diseases are experiencing its benefits.
Dr. Diona Reina Jacoba-Mabus is the good doctor, my college dorm mate,  who referred me to the oils and guasha.
You may contact her at +63917-548-1644, or email her at diona_jacoba@yahoo.com. Just let her know you read Mommy Grace's story.
God is awesome.
May God be praised.
Comments
comments