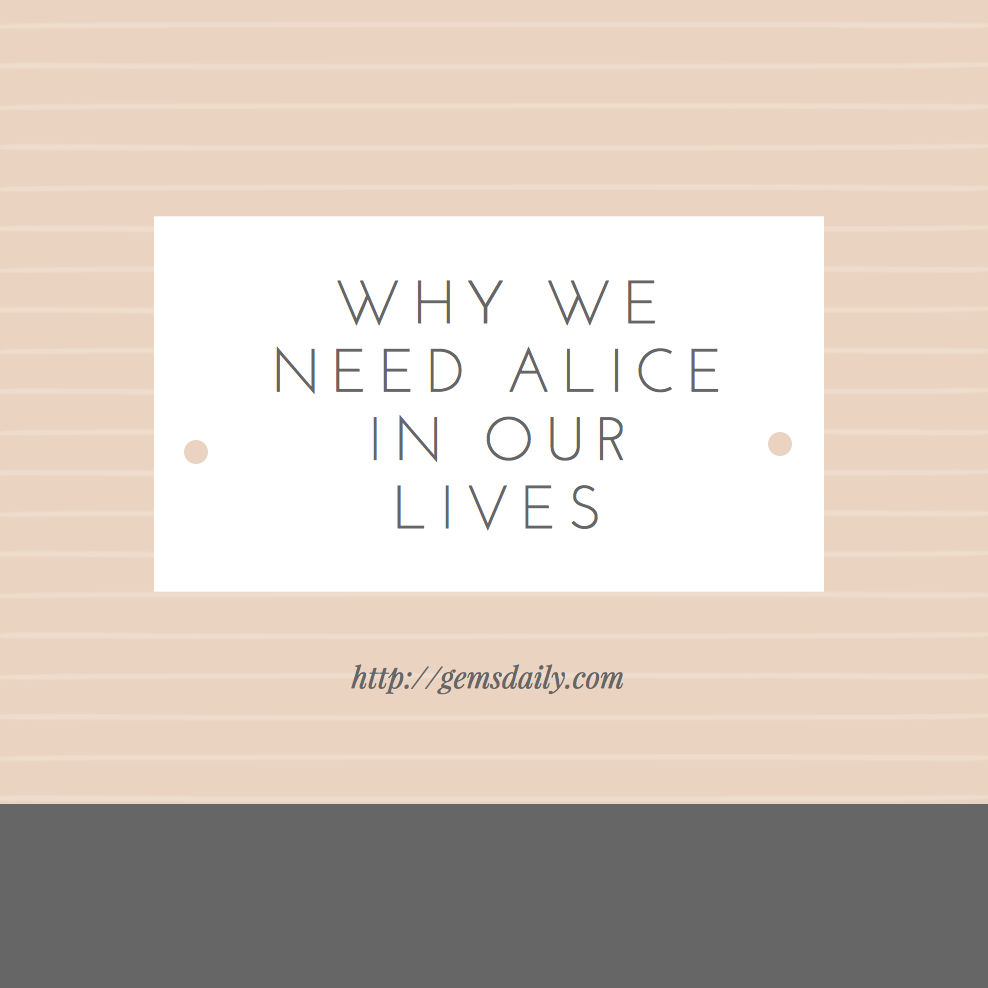 I was adamant on writing another blog post yesterday. So, I told myself I will not be bothered by my family's movie plans.
As my kids and husband got ready for a movie night, I continued to wash the dishes and nonchalantly watched how Alice and her team travailed the high seas.
Yes, it was "Alice Through The Looking Glass" movie.
I was about to go inside the room when Alice's voice made me go back. She said, "The only way to achieve the impossible is to believe it is possible".
That was the "it"! I got the remote control, settled on the couch with them and asked for a replay.
It was the best decision ever!
Not only did I get to watch a movie with my family, I (I am sure all of us) also learned unforgettable lessons from it!
Why I Love Alice!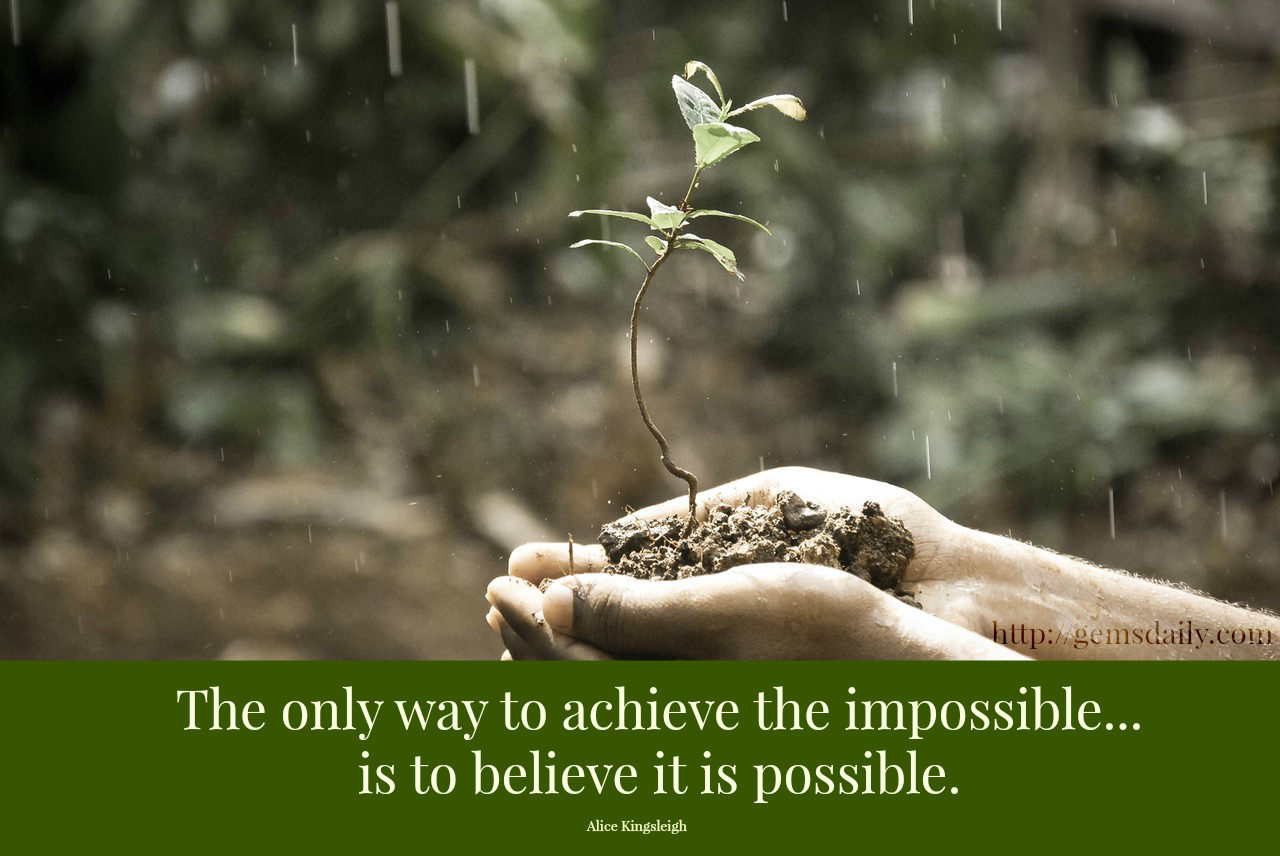 Just like Alice, I believe it all starts in the mind.
I attended a seminar in the Philippines one time and there was an activity to close our eyes and just allow ourselves to be in a higher level of consciousness.
We sat with our partners and we were asked to tap into the energy our partner was in.
Believe, the speaker said. Believe in the power of knowing.
When the timer went off we were asked to share. Boy, did the results amaze us both!
My partner listened as I told her my message. "Your friend needs to fix here mindset first. Only then, will there be healing of the body."
She looked at me with bright eyes and told me she was thinking of the exact same thing because she was concerned about her friend who has cancer. I had goosebumps!
When it was her turn, I was equally astounded!
There is power in believing!
Why Time Is To Be Embraced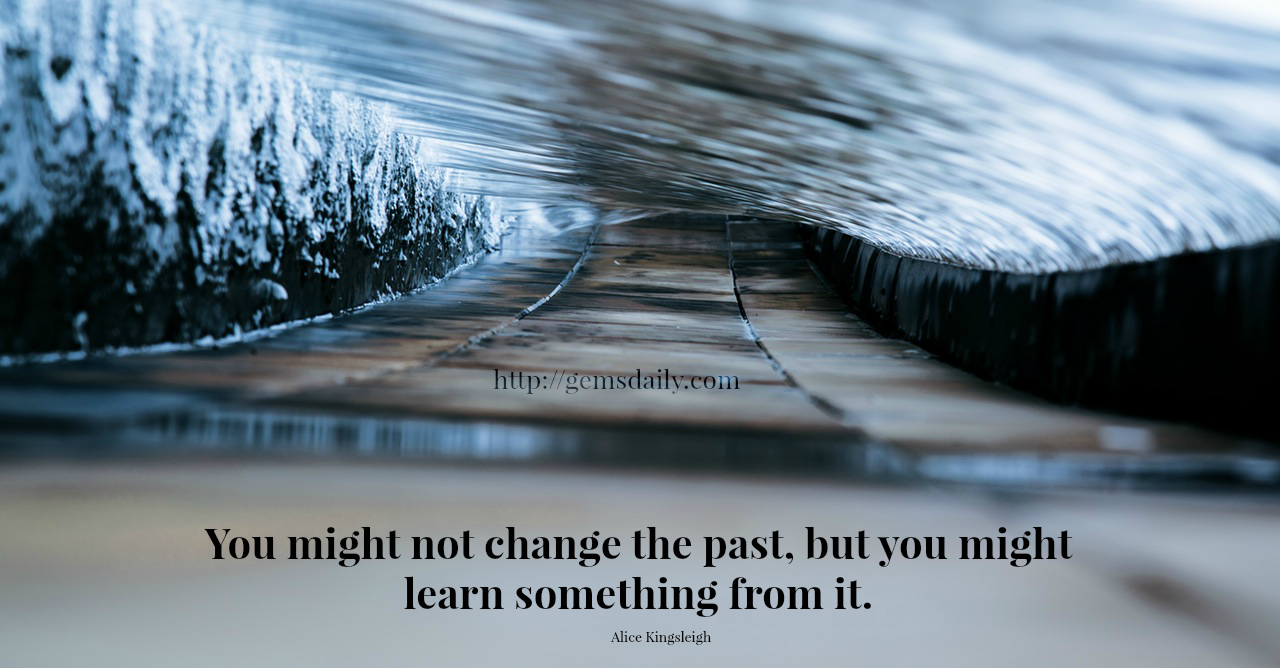 The computer screen gave me the message "Changes aren't saved. Do you want to save it? Yes, No."
I read it and hurriedly pressed No.
As soon as I did that I knew I made the wrong choice!
It was one of the final tests that semester in college and I worked on this graphic for hours. From time to time, I would save my work but the final touches I made were to make it more praiseworthy. Yes, that was the one I didn't save!
I was cursing myself after the test! How could I be so dumb!!!
I think it took me an hour to get over.
After an hour, I realized no matter how many times I tell myself how stupid I was for pressing the wrong button, nothing will change what happened. I told myself, I can only learn from the experience and that I would simply need to make decisions wisely next time.
Ummm… until now I am still trying to make better decisions. Hahaha.
The good news is that I do not curse myself anymore. Instead, I forgive myself. I learn again and again, and I move on.
Now, Why Is It Again That We Need Alice In Our Lives?
Yes.
She makes us remem…
Comments
comments