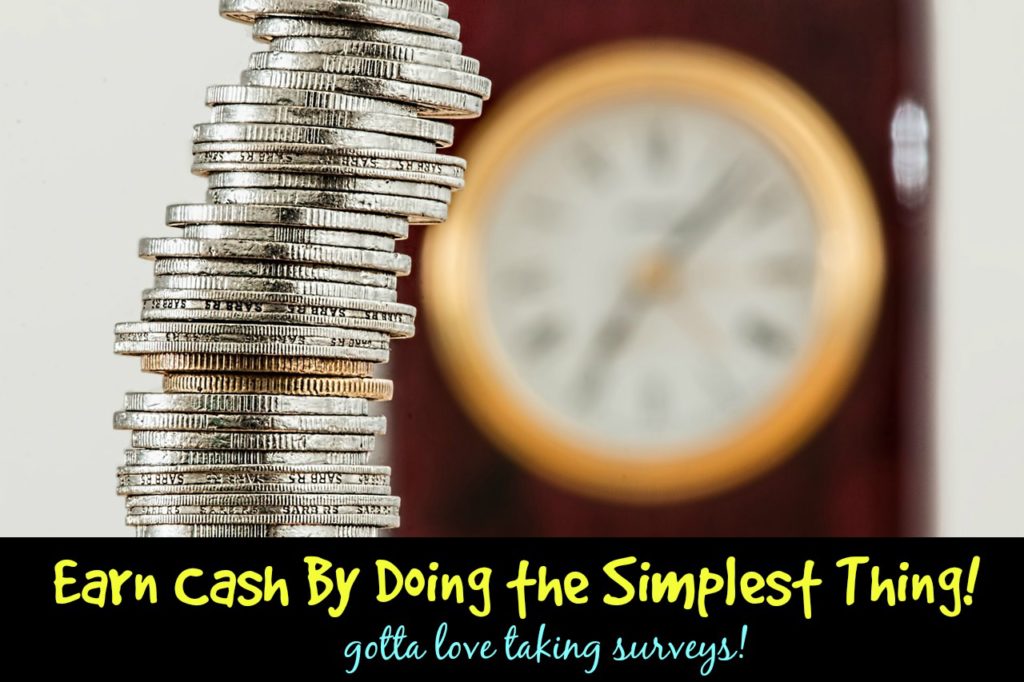 Do you know what's fun with declaring abundance to come into your life?
It comes true!
What's more fun? It is doing the simplest thing and getting rewarded for it!
Like taking surveys!!!
I was hesitant at first but guess what? It does! Taking surveys will earn you dollars!!!
Do you know the only thing that is needed to earn? TIME!
TIME is Gold!
Plus, you do need to have the following values to be successful!
First. Be PATIENT.
Second. Be CONSISTENT.
Third. BE COMMITTED.
There is no such thing as "get rich quick", but with patience, consistency, and commitment, I am sure we'll all get there!
Let me share with you the surveys I am taking and getting us some money to pay some of our bills!!!
You may click on the links and get yourself started with earning some bucks! 🙂
Here's the list I have so far, I wouldn't want to overwhelm myself and wouldn't want to do the same to you. I also make sure I do full research first on the site so it's worth it!
I am currently trying on some more survey sites or sites that pay money upon sign up or gives rewards bonus upon sign up and I'll let you know as soon I'm A-OK with it!
For the mean time, sign up using my links, take the surveys and start enjoying your $$$!
Happy earning! 🙂
Comments
comments